Chevrolet Sonic: Child Restraint Systems
Chevrolet Sonic Owners Manual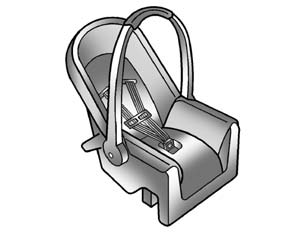 Rear-Facing Infant Seat
A rear-facing infant seat provides restraint with the seating surface against the back of the infant.
The harness system holds the infant in place and, in a crash, acts to keep the infant positioned in the restraint.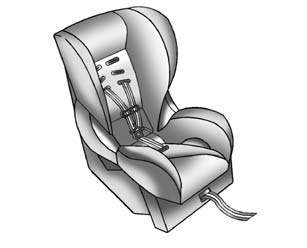 Forward-Facing Child Seat
A forward-facing child seat provides restraint for the child's body with the harness.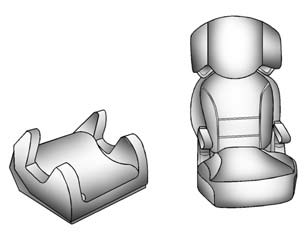 Booster Seats
A booster seat is a child restraint designed to improve the fit of the vehicle's safety belt system. A booster seat can also help a child to see out the window.
Other info:
Chevrolet Sonic. Brake Assist
This vehicle has a brake assist feature designed to assist the driver in stopping or decreasing vehicle speed in emergency driving conditions. This feature automatically uses the stability system ...
Chevrolet Sonic. Connecting and Controlling a USB Drive
The infotainment system can only play back.mp3 and.wma files from a USB drive. Only the first 2,500 songs are recognized on the device. When a device is not supported, the message "No supported da ...