Chevrolet Sonic: Child Restraint Systems
Chevrolet Sonic Owners Manual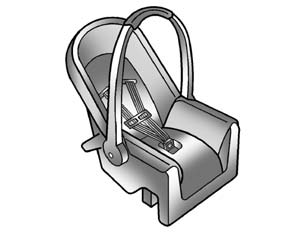 Rear-Facing Infant Seat
A rear-facing infant seat provides restraint with the seating surface against the back of the infant.
The harness system holds the infant in place and, in a crash, acts to keep the infant positioned in the restraint.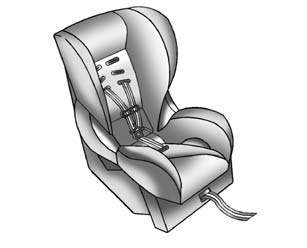 Forward-Facing Child Seat
A forward-facing child seat provides restraint for the child's body with the harness.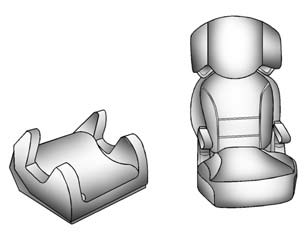 Booster Seats
A booster seat is a child restraint designed to improve the fit of the vehicle's safety belt system. A booster seat can also help a child to see out the window.
Other info:
Mazda 2. Headlight Washer
The ignition must be switched ON and the headlights must be turned on. The headlight washers operate automatically once every fi fth time the windscreen washer operates. If you want to operat ...
Mazda 2. Audio Set (Type C/Type D)
NOTE The explanation of functions described in this manual may differ from the actual operation, and the shapes of screens and buttons and the letters and characters displayed may also differ fro ...