Chevrolet Sonic: Hood
Chevrolet Sonic Owners Manual
To open the hood: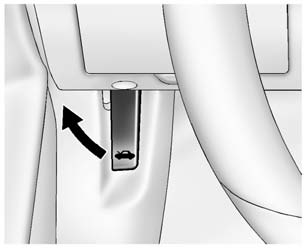 1. Pull the hood release handle inside the vehicle. It is located on the lower left side of the instrument panel.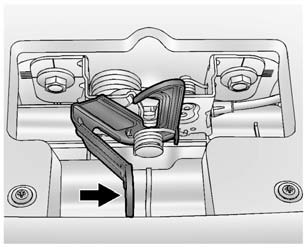 2. Go to the front of the vehicle and move the secondary hood release lever toward the right side of the vehicle.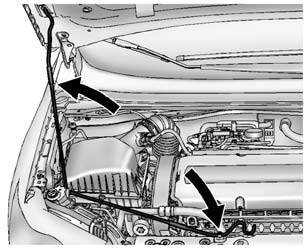 3. Lift the hood and release the hood prop from its retainer, located in front of the engine compartment. Securely place the hood prop into the slot on the underside of the hood.
To close the hood:
1. Before closing the hood, be sure all filler caps are on properly. Then, lift the hood to relieve pressure on the hood prop. Remove the hood prop from the slot in the underside of the hood and return the prop to its retainer. The prop rod must click into place when returning it to the retainer to prevent hood damage.
2. Lower the hood 30 cm (12 in) above the vehicle and release it so it fully latches. Check to make sure the hood is closed and repeat the process if necessary.
Other info:
Renault Clio. Engine identification plate
Please quote the information on the engine plate or label A in all correspondence or orders. (Location varies depending on engine) Engine type. Engine suffix. Engine number. ...
Skoda Fabia. Running in
New engine The engine has to be run in during the first 1 500 kilometres. Up to 1 000 kilometres Do not drive faster than 3/4 of the maximum speed of the gear in use, i.e. 3/4 of the maximu ...
Nissan Micra. AM radio reception
AM signals, because of their low frequency, can bend around objects and skip along the ground. In addition, the signals can be bounced off the ionosphere and bent back to earth. Because of these ...