Chevrolet Sonic: How to Reset the Engine Oil Life System
Chevrolet Sonic Owners Manual
Reset the system whenever the engine oil is changed so that the system can calculate the next engine oil change. To reset the system:
1. Press the MENU button to show Remaining Oil Life on the display. This display shows an estimate of the oil's remaining useful life. If 99% is displayed, that means that 99% of the current oil life remains.
2. To reset the engine oil life system, press the SET/CLR button while the oil life display is active. After a few seconds, there will be a single chime and the oil life will be reset to 100%.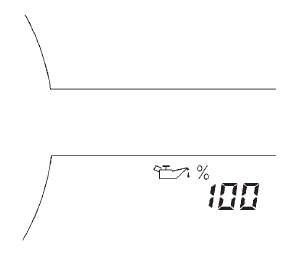 Be careful not to reset the oil life display accidentally at any time other than after the oil is changed. It cannot be reset accurately.
If the

%CHANGE message in the DIC
comes back on when the vehicle is started, the engine oil life system has not reset. Repeat the procedure.
Other info:
Mazda 2. Engine Start Function When Key Battery is Dead
CAUTION When starting the engine by holding the transmitter over the push button start due to a dead key battery or a malfunctioning key, be careful not to allow the following, otherwise t ...
Chevrolet Sonic. Driving for Better Fuel Economy
Driving habits can affect fuel mileage. Here are some driving tips to get the best fuel economy possible. Avoid fast starts and accelerate smoothly. Brake gradually and avoid abrupt stops. A ...
Mazda 2. Overheating
If the High engine coolant temperature warning light illuminates, the vehicle loses power, or you hear a loud knocking or pinging noise, the engine is probably too hot. WARNING Switch the ignit ...