Chevrolet Sonic: Maintenance
Chevrolet Sonic Owners Manual
Air Intake
Clear away any ice, snow, or leaves from the air intake at the base of the windshield that can block the flow of air into the vehicle.
Passenger Compartment Air Filter
The filter removes dust, pollen, and other airborne irritants from outside air that is pulled into the vehicle.
The filter should be replaced as part of routine scheduled maintenance. See Maintenance Schedule. To find out what type of filter to use, see Maintenance Replacement Parts.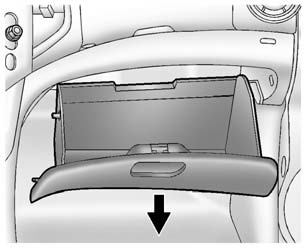 1. Open the glove box completely and pull it to remove.
2. Remove the filter cover by unscrewing both sides of the cover.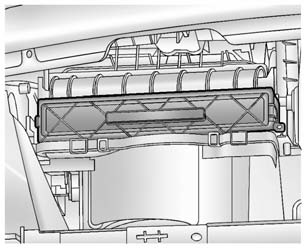 3. Install the new air filter.
4. Reinstall the air filter cover and glove box in reverse order.
See your dealer if additional assistance is needed.
Other info:
Peugeot 208. Automatic operation
Select position D for automatic changing of the four gears. The gearbox then operates in auto-adaptive mode, without any intervention on the part of the driver. It continuously selects the most sui ...
Chevrolet Sonic. Recommended Fuel
Use regular unleaded gasoline with a posted octane rating of 87 or higher. If the octane rating is less than 87, an audible knocking noise may be heard. If this occurs, use a gasoline rated at 87 ...