Chevrolet Sonic: Off-Road Recovery
Chevrolet Sonic Owners Manual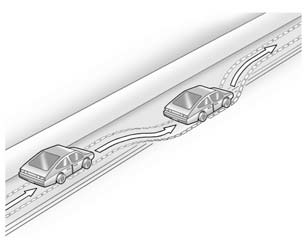 The vehicle's right wheels can drop off the edge of a road onto the shoulder while driving. Follow these tips:
1. Ease off the accelerator and then, if there is nothing in the way, steer the vehicle so that it straddles the edge of the pavement.
2. Turn the steering wheel about one-eighth of a turn, until the right front tire contacts the pavement edge.
3. Turn the steering wheel to go straight down the roadway.
Other info:
Mazda 2. Emergency Flat Tyre Repair Kit
The emergency fl at tyre repair kit included with your Mazda is for a temporary repair of a slightly damaged fl at tyre resulting from running over nails or similar sharp objects on the road surfa ...
Mazda 2. Manual Type
Type A Type B Type C Type D Control Switches Temperature control dial (Type A/Type B/Type C) This dial controls temperature. Turn it clockwise for hot and anticlockwise for cold. ( ...