Chevrolet Sonic: Vehicle Data
Chevrolet Sonic Owners Manual
Capacities and Specifications
The following approximate capacities are given in metric and English conversions. See Recommended Fluids and Lubricants for more information.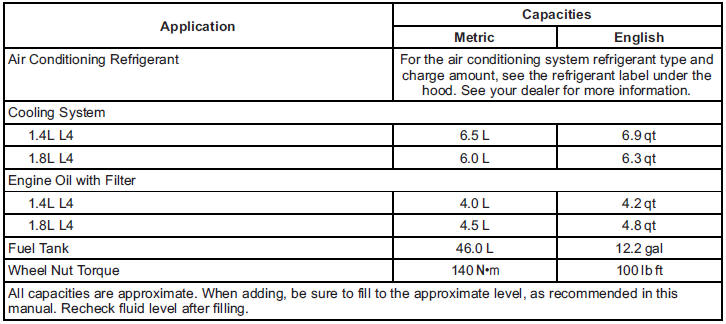 Engine Specifications

Engine Drive Belt Routing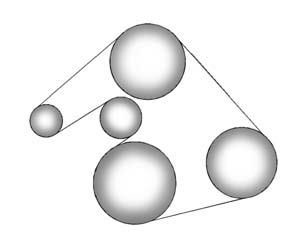 1.4L L4 Engine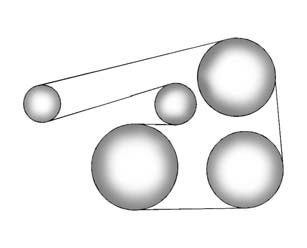 1.8L L4 Engine (with Air Conditioning)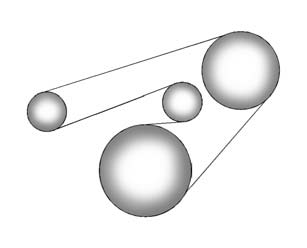 1.8L L4 Engine (without Air Conditioning)
Other info:
Citroen C3. Installing a child seat using a three point seat belt
"Rearwards-facing" When a "rearwards-facing" child seat is installed on the front passenger seat , it is essential that the passenger airbag is deactivated. Otherwise, the c ...
Chevrolet Sonic. Tire Pressure Monitor
This vehicle may have a Tire Pressure Monitor System (TPMS). The low tire pressure warning light alerts to a significant loss in pressure of one of the vehicle's tires. If the warning light comes ...
Fiat Punto. If the battery is flat
IMPORTANT Battery recharging procedure is given as information only since this operation shall be only performed at a Fiat Dealership. Charging should be slow at a low amp rating for 24 hours. C ...