Chevrolet Sonic: Why Safety Belts Work
Chevrolet Sonic Owners Manual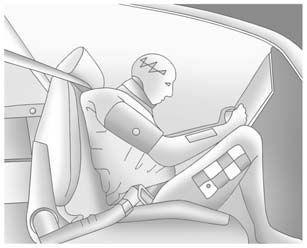 When riding in a vehicle, you travel as fast as the vehicle does. If the vehicle stops suddenly, you keep going until something stops you. It could be the windshield, the instrument panel, or the safety belts!
When you wear a safety belt, you and the vehicle slow down together. There is more time to stop because you stop over a longer distance and, when worn properly, your strongest bones take the forces from the safety belts. That is why wearing safety belts makes such good sense.
Other info:
Fiat Punto. Installing the tow hook
The towing device should be fastened to the body by specialised personnel according to any additional and/or integrative information supplied by the Manufacturer of the device. The towing device ...
Chevrolet Sonic. Checking Engine Oil
It is a good idea to check the engine oil level at each fuel fill. In order to get an accurate reading, the oil must be warm and the vehicle must be on level ground. The engine oil dipstick handle ...