Chevrolet Sonic: Why Safety Belts Work
Chevrolet Sonic Owners Manual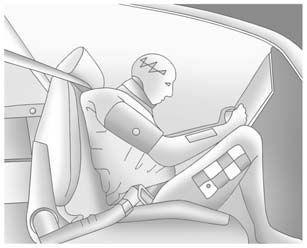 When riding in a vehicle, you travel as fast as the vehicle does. If the vehicle stops suddenly, you keep going until something stops you. It could be the windshield, the instrument panel, or the safety belts!
When you wear a safety belt, you and the vehicle slow down together. There is more time to stop because you stop over a longer distance and, when worn properly, your strongest bones take the forces from the safety belts. That is why wearing safety belts makes such good sense.
Other info:
Fiat Punto. EOBD system
The EOBD system (European On Board Diagnosis) allows continuos diagnosis of the components of the car correlated with emissions. It also alerts the driver, by the turning on of the warning light ...
Fiat Punto. Speedometer (speed indicator)
It indicates the car speed. REV. COUNTER The rev. counter shows engine rpm. The needle pointed to the danger area (red on certain versions) indicates excessive high engine speed. Do not drive ...