Citroen C3: Open
Citroen C3 Owners Manual
Remote control key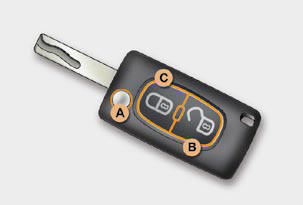 A. Unfolding/Folding the key.
B. Unlocking the vehicle.
Other functions...
C. Normal locking of the vehicle or Deadlocking of the vehicle. Vehicle location.
Fuel tank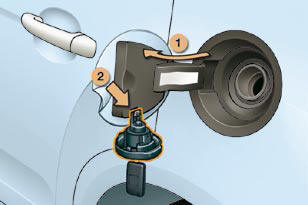 1. Opening the fuel fi ller fl ap.
2. Opening and hooking the fuel fi ller cap.
Tank capacity:
- approximately 50 litres (petrol), - approximately 45 litres (Diesel).
Bonnet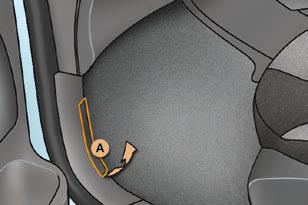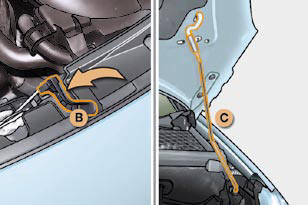 A. Interior control.
B. Exterior control.
C. Bonnet strut