Fiat Punto: Identification data
Fiat Punto Owners Manual
You are advised to note the identification codes. The identification data stamped and given on the plates and their position are the following: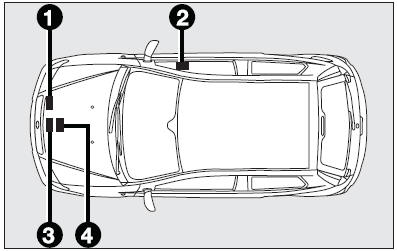 Model plate
Chassis marking
Bodywork paint identification plate
Engine marking.
MODEL PLATE
The plate is to be found on the front crossmember of the engine compartment and bears the following identification data: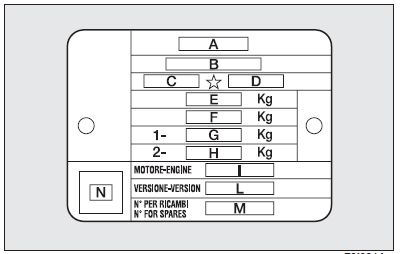 Manufacturer' name.
Homologation number.
Vehicle type code.
Chassis number.
Maximum vehicle weight fully loaded.
Maximum vehicle weight fully loaded with trailer.
Maximum vehicle weight on front axle.
Maximum vehicle weight on rear axle.
Engine type.
Body version code.
Spare part code.
Smoke opacity index (for diesel engines).
CHASSIS MARKING
It is printed on the passenger compartment floor, near the right-hand front seat.
It can be reached by lifting the special flap in the carpeting and includes the following data:
car model (ZFA 188000);
chassis number.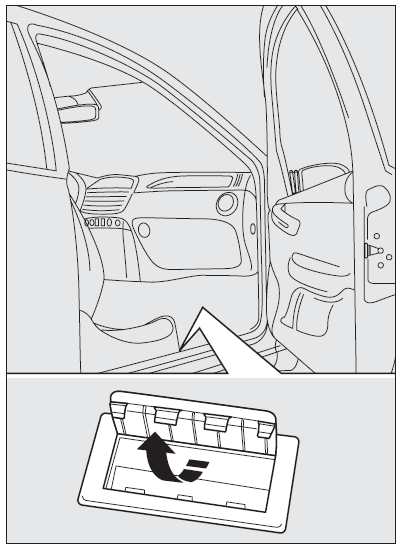 BODYWORK PAINT IDENTIFICATION PLATE
The plate is applied on the inner side of the bonnet and it bears the following data: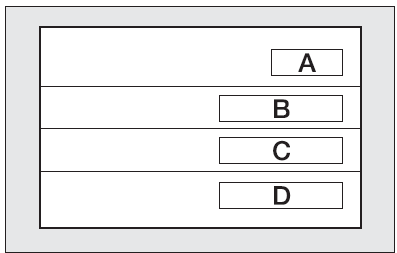 Paint manufacturer.
Colour name.
Fiat colour code.
Respray and touch up code.
ENGINE MARKING
Engine marking is stamped on the crankcase on gearbox side and includes the model and the chassis number.
Other info:
Fiat Punto. Key without remote control
Key (A) (or (C) in alternative), delivered in two copies when the car is not fitted with remote control, controls the following: the ignition switch; the door and boot locks; the fuel filler ...
Honda Fit. Safety When Performing Maintenance
Some of the most important safety precautions are given here. However, we cannot warn you of every conceivable hazard that can arise in performing maintenance. Only you can decide whether or not y ...