Fiat Punto: Refitting the standard wheel
Fiat Punto Owners Manual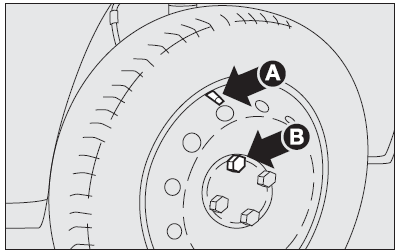 Proceed as follows:
Following the procedure described previously, raise the car and remove the spare wheel;
Make sure the contact surfaces between wheel and hub are clean so that the fastening bolts will not come loose;
Fit the standard wheel by inserting the first stud (B) for two threads in the hole closest to the inflation valve (A);
for cars fitted with press-fit wheel cap, press the cap edge with your palms (without hitting it) against the wheel;
Fit the wheel cap, making the symbol (on the back of the cap)
coincide with the inflation valve and fit the other three bolts;
Fasten bolts using the wrench provided;
Lower the car and remove the jack;
fasten the bolts in the order shown above.
IMPORTANT Incorrect fitting may cause the wheel cap to come off when the car is travelling.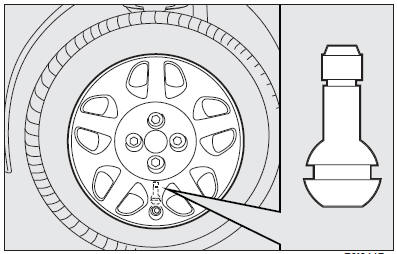 When you have finished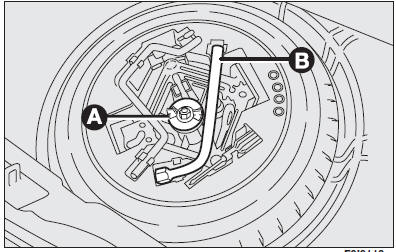 IMPORTANT Do not use inner tubes with Tubeless tyres.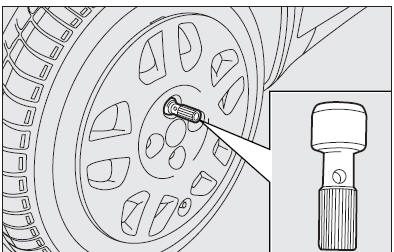 Other info:
Nissan Micra. Battery
Keep the battery surface clean and dry. Clean the battery with a solution of baking soda and water. Make certain the terminal connections are clean and securely tightened. If the vehicle ...
Chevrolet Sonic. What to Use
Warning Adding only plain water or some other liquid to the cooling system can be dangerous. Plain water and other liquids, can boil before the proper coolant mixture will. The coolant warning sy ...