Mazda 2: Storage Compartments
Mazda2 Owners Manual
WARNING
Keep storage boxes closed when driving: Driving with the storage boxes open is dangerous. To reduce the possibility of injury in an accident or a sudden stop, keep the storage boxes closed when driving.
Do not put articles in storage spaces with no lid: Putting articles in storage spaces with no lid is dangerous as they could be thrown around the cabin if the vehicle is suddenly accelerated and cause injury depending on how the article is stored.
CAUTION
Do not leave lighters or eyeglasses in the storage boxes while parked under the sun. A lighter could explode or the plastic material in eyeglasses could deform and crack from high temperature.
Overhead Console *
This console box is designed to store eyeglasses or other accessories.
Push and release to open.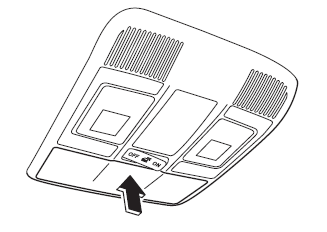 Glove Compartment
To open the glove compartment, pull the latch toward you.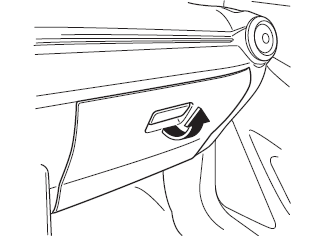 To close the glove compartment, fi rmly press in the centre of the glove compartment lid.
Centre Console Tray
WARNING
Never use a cup holder to hold hot liquids while the vehicle is moving: Using a cup holder to hold hot liquids while the vehicle is moving is dangerous. If the contents spill, you could be scalded.
A cup or small items can be placed on the centre console tray using the centre console divider.
The centre console tray is large enough to place a small item when the centre console divider is not in use.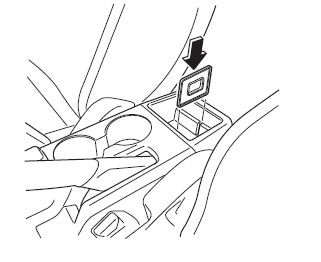 Cargo Sub-Compartment (Hatchback)
Lift the boot board.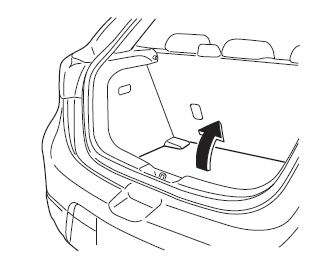 Rear Coat Hooks
WARNING
Never hang heavy or sharp objects on the assist grips and coat hooks: Hanging heavy or sharp-ended objects such as a coat hanger from the assist grips or coat hooks is dangerous as they can fl y off and hit an occupant in the cabin if a curtain air bag was to deploy, which could result in serious injury or death.
Always hang clothes on the coat hooks and the assist grips without hangers.
Type A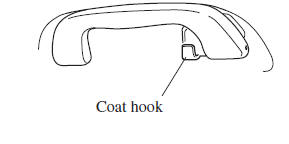 Type B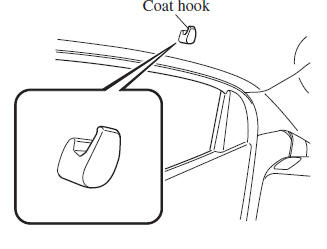 Other info:
Chevrolet Sonic. TPMS Sensor Matching Process
Each TPMS sensor has a unique identification code. The identification code needs to be matched to a new tire/wheel position after rotating the tires or replacing one or more of the TPMS sensors. T ...
Nissan Micra. Engine oil and oil filter recommendations
Selecting the correct oil It is essential to choose the correct grade, quality and viscosity engine oil to ensure satisfactory engine life and performance. For additional information, refer to ...
Nissan Micra. Towing your vehicle
When towing your vehicle, all Provinces in Canada and local regulations for towing must be followed. Incorrect towing equipment could damage your vehicle. Towing instructions are available from a ...