Nissan Micra: Vehicle identification
Nissan Micra Owners Manual
Vehicle identification number (VIN) plate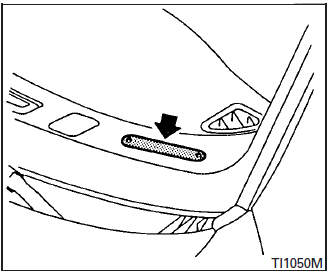 The vehicle identification number (VIN) plate is attached as shown. This number is the identification for your vehicle and is used in the vehicle registration.
Vehicle identification number (chassis number)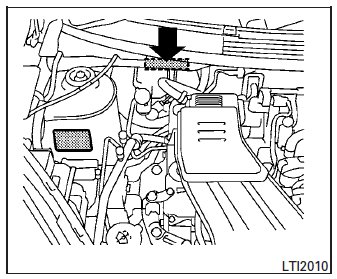 The vehicle identification number is located as shown.
Engine serial number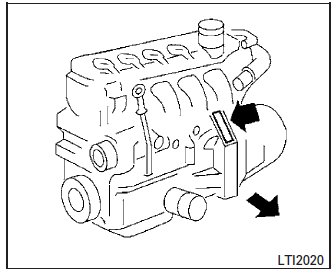 HR16DE
The number is stamped on the engine as shown.
C.M.V.S.S. certification label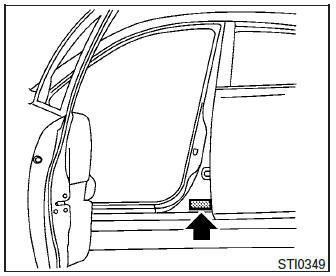 The Canadian Motor Vehicle Safety Standard (C.M.V.S.S.) certification label is affixed as shown. This label contains valuable vehicle information, such as: Gross Vehicle Weight Ratings (GVWR), Gross Axle Weight Rating (GAWR), month and year of manufacture, Vehicle Identification Number (VIN), etc. Review it carefully.
Emission control information label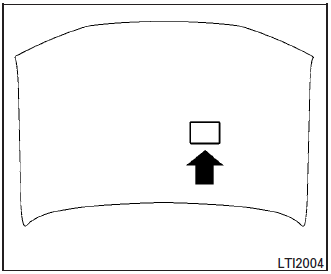 The emission control information label is attached to the underside of the hood as shown.
Tire and loading information label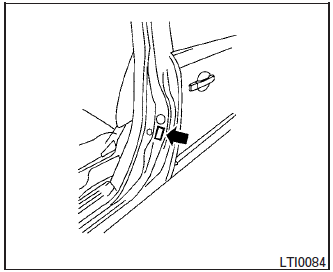 The cold tire pressure is shown on the Tire and Loading Information Label. The label is located as shown.
Air conditioner specification label (if so equipped)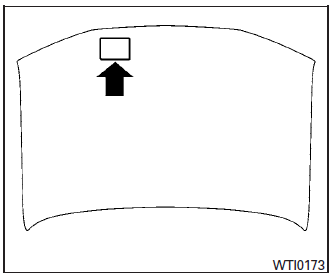 The air conditioner specification label is affixed as shown.
Other info:
Nissan Micra. If your vehicle overheats
If your vehicle is overheating (indicated by a red high temperature warning light ), or if you feel a lack of engine power, detect abnormal noise, etc. take the following steps. WARNING ...
Citroen C3. Fuel tank
Fuel tank capacity: approximately 50 litres (petrol) or 45 litres (Diesel). Low fuel level When the fuel tank minimum level is reached this warning lamp comes on on the instrument panel. W ...