Nissan Micra: Vehicle identification
Nissan Micra Owners Manual
Vehicle identification number (VIN) plate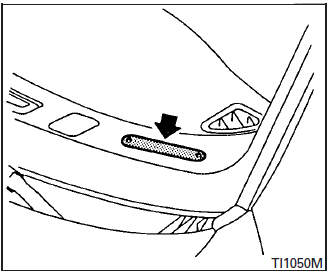 The vehicle identification number (VIN) plate is attached as shown. This number is the identification for your vehicle and is used in the vehicle registration.
Vehicle identification number (chassis number)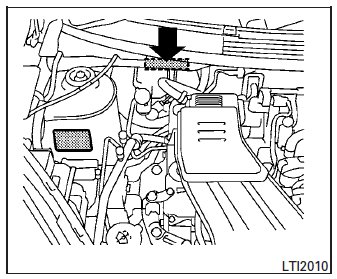 The vehicle identification number is located as shown.
Engine serial number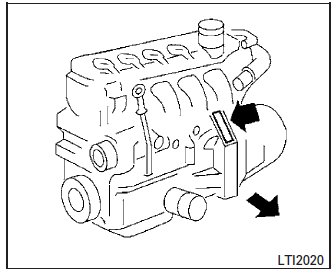 HR16DE
The number is stamped on the engine as shown.
C.M.V.S.S. certification label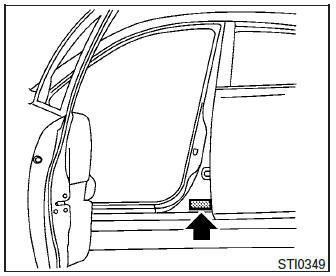 The Canadian Motor Vehicle Safety Standard (C.M.V.S.S.) certification label is affixed as shown. This label contains valuable vehicle information, such as: Gross Vehicle Weight Ratings (GVWR), Gross Axle Weight Rating (GAWR), month and year of manufacture, Vehicle Identification Number (VIN), etc. Review it carefully.
Emission control information label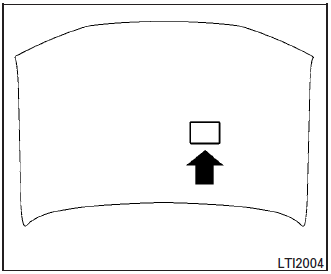 The emission control information label is attached to the underside of the hood as shown.
Tire and loading information label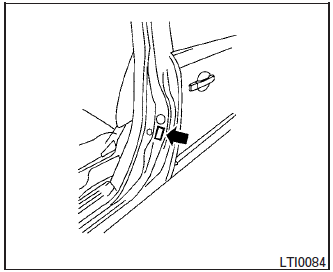 The cold tire pressure is shown on the Tire and Loading Information Label. The label is located as shown.
Air conditioner specification label (if so equipped)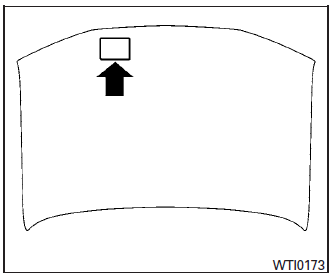 The air conditioner specification label is affixed as shown.
Other info:
Chevrolet Sonic. Detecting the Vehicle Ahead
The green vehicle ahead indicator will appear when a vehicle is detected ahead. Whenever this indicator does not appear, FCA will not respond. The indicator may disappear on curves, highway exit ...
Fiat Punto. Jump starting
If the battery is flat, it is possible to start the engine using an auxiliary battery with the same capacity or a little higher than the flat one. Proceed as follows: Connect positive terminal ...
Chevrolet Sonic. Different Size Tires and Wheels
If wheels or tires are installed that are a different size than the original equipment wheels and tires, vehicle performance, including its braking, ride and handling characteristics, stability, a ...