Renault Clio: Replacement parts and repairs
Renault Clio Owners Manual
Original parts are based on strict specifications and are subject to highly-specialised tests. Therefore, they are of at least the same level of quality as the parts fitted originally.
If you always fit genuine replacement parts to your vehicle, you will ensure that it performs well. Furthermore, repairs carried out within the manufacturer's Network using original parts are guaranteed according to the conditions set out on the reverse of the repair order.
Service sheets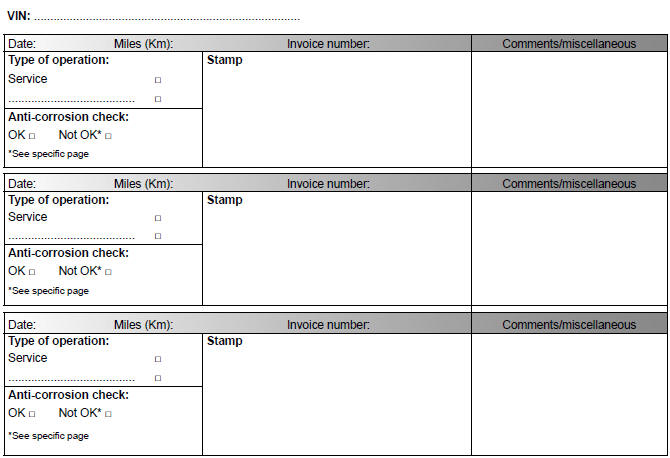 Anti-corrosion check
If the continuation of the warranty is subject to repair, it is indicated below.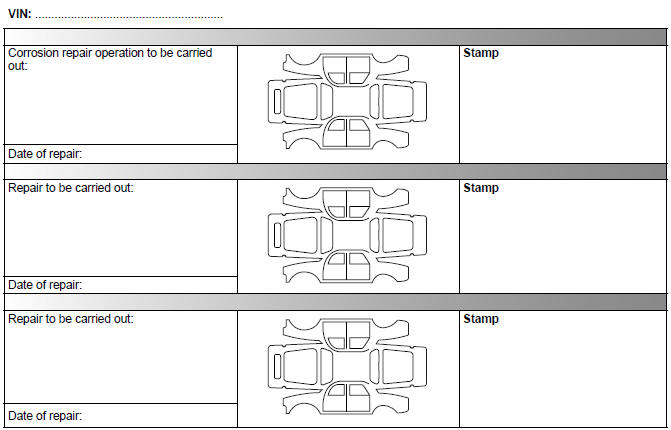 Other info:
Chevrolet Sonic. Servicing the Airbag-Equipped Vehicle
Airbags affect how the vehicle should be serviced. There are parts of the airbag system in several places around the vehicle. Your dealer and the service manual have information about servicing th ...
Renault Clio. Interior trim maintenance
A well-maintained vehicle will last longer. It is therefore recommended to maintain the interior of the vehicle regularly. A stain should always be dealt with swiftly. Whatever type of stain ...