Chevrolet Sonic: Hood
Chevrolet Sonic Owners Manual
To open the hood: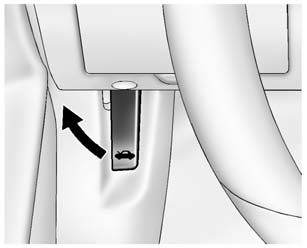 1. Pull the hood release handle inside the vehicle. It is located on the lower left side of the instrument panel.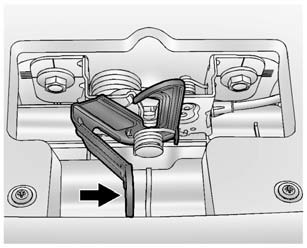 2. Go to the front of the vehicle and move the secondary hood release lever toward the right side of the vehicle.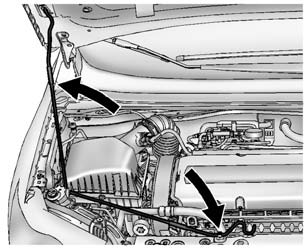 3. Lift the hood and release the hood prop from its retainer, located in front of the engine compartment. Securely place the hood prop into the slot on the underside of the hood.
To close the hood:
1. Before closing the hood, be sure all filler caps are on properly. Then, lift the hood to relieve pressure on the hood prop. Remove the hood prop from the slot in the underside of the hood and return the prop to its retainer. The prop rod must click into place when returning it to the retainer to prevent hood damage.
2. Lower the hood 30 cm (12 in) above the vehicle and release it so it fully latches. Check to make sure the hood is closed and repeat the process if necessary.
Other info:
Peugeot 208. Alarm
System which protects and provides a deterrent against theft and break-ins. It provides the following types of monitoring: - Exterior perimeter The system checks for opening of the vehicle. The ...
Mazda 2. Seat Precautions
WARNING Make sure the adjustable components of a seat are locked in place: Adjustable seats and seatbacks that are not securely locked are dangerous. In a sudden stop or collision, the seat or se ...
Honda Fit. Inspection and Maintenance
For your safety, perform all listed inspections and maintenance to keep your vehicle in good condition. If you become aware of any abnormality (noise, smell, insufficient brake fluid, oil residu ...