Skoda Fabia: Headlights
Skoda Fabia Owners Manual


Fig. 154 Bulb arrangement: Halogen headlights/halogen projector headlights
Bulb arrangement in the Halogen headlamp
low beam, main beam and side lights
front turn signal light
Bulb arrangement in the Halogen projector headlights
low beam / low and main beam
Parking light / parking and main beam lights
turn signal lights
Changing the low beam and high beam bulb (halogen headlights)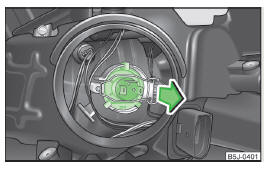 Fig. 155 Removing bulbs for low and main beam
Remove the rubber cover A » Fig. 154 on page 170.
Remove the connector from the bulb, unlock the securing clip and remove the bulb » Fig. 155.
Insert a new light bulb in such a way that the fixing lugs of the bulb socket fit in the recesses of the reflector.
Lock the circlip and insert the connector in the bulb.
Fit the rubber cover A .
Changing the low beam and high beam bulb (halogen projector headlights)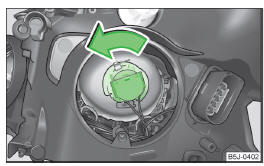 Fig. 156 Removing bulbs for low beam/ low and main beam
Remove the rubber cover 1 » Fig. 154 on page 170.
Turn the socket with the bulb to the stop in the direction of the arrow » Fig. 156 and remove it.
Replace the bulb, insert the connector and new bulb and turn to the stop in the opposite direction to that of the arrow.
Fit the rubber cover 1 .
Other info:
Honda Fit. Front Airbags (SRS)
The front SRS airbags inflate in a moderate-to-severe frontal collision to help protect the head and chest of the driver and/or front passenger. SRS (Supplemental Restraint System) indicates tha ...
Renault Clio. Headlight adjustment
On vehicles fitted with this function, control A allows you to adjust the height of the beams according to the load. Turn control A downwards to lower the headlights and upwards to raise the ...
Chevrolet Sonic. Connection Settings
Select and the following may display: Bluetooth Settings Change Ringtone Ringtone Volume Bluetooth Settings Select this feature to: Connect, disconnect, or delete a device Change or ...