Fiat Punto: Ignition switch
Fiat Punto Owners Manual
The key can be turned to 4 different positions:
The ignition switch is fitted with a safety mechanism that, in the event the engine is not started, turns back the ignition key to STOP before epeating the starting operation.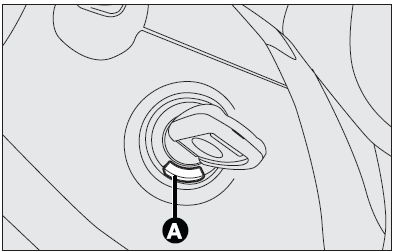 If the
ignition device is tampered with (e.g.: attempted theft), have it checked over by a Fiat Dealership.

When getting out of the car, always remove the key to prevent any occupants from accidentally activating the controls. Remember to engage the handbrake. If the car is parked on uphill slope to engage the first gear. If the car is facing downhill, engage the reverse gear. Never leave unsupervised children in the car.
STEERING COLUMN LOCK
Engaging
When the key is to STOP or PARK remove the key and turn the steering wheel until it locks.
Disengaging
Rock the steering wheel slightly as you turn the ignition key to MAR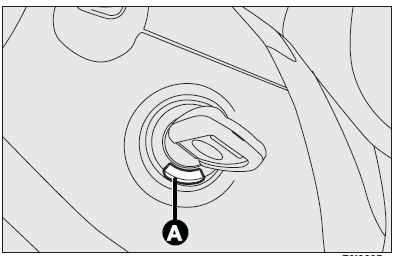 Never remove the
ignition key while the car is moving. The steering wheel would automatically lock as soon as you try to turn it. This also applies when the car is being towed.

It is absolutely
forbidden to carry out whatever after-market operation involving steering system or steering column modifications (e.g.: installation of anti-theft device) that could badly affect performance and safety, cause the lapse of warranty and also result in non-compliance of the car with homologation requirements.
Other info:
Renault Clio. Transporting objects in the boot
Always position the objects transported so that the largest surface is against: The rear bench seatback for normal loads (example A). The front seatbacks with the rear seatbacks ...
Skoda Fabia. Vehicle exterior care
Regular and proper care help to retain the efficiency and value of your vehicle. It may also be one of the requirements for the acceptance of warranty claims relating to corrosion damage and pai ...
Chevrolet Sonic. Cruise Control
If the vehicle is equipped with cruise control, a speed of about 40 km/h (25 mph) or more can be maintained without keeping your foot on the accelerator. Cruise control does not work at speeds bel ...