Chevrolet Sonic: Child Restraint Systems
Chevrolet Sonic Owners Manual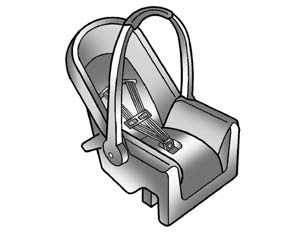 Rear-Facing Infant Seat
A rear-facing infant seat provides restraint with the seating surface against the back of the infant.
The harness system holds the infant in place and, in a crash, acts to keep the infant positioned in the restraint.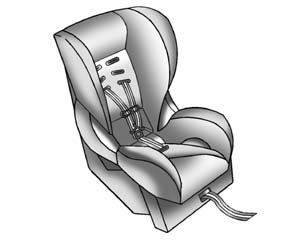 Forward-Facing Child Seat
A forward-facing child seat provides restraint for the child's body with the harness.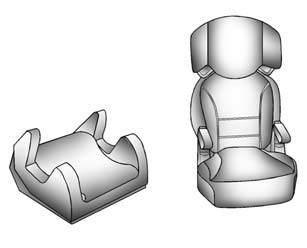 Booster Seats
A booster seat is a child restraint designed to improve the fit of the vehicle's safety belt system. A booster seat can also help a child to see out the window.
Other info:
Renault Clio. Steering wheel/Power-assisted steering
Adjusting the steering wheel height and depth Pull lever 1 and place the steering wheel in the required position; push the lever beyond the point of resistance to lock the steering wheel in pl ...
Chevrolet Sonic. Hill and Mountain Roads
Driving on steep hills or through mountains is different than driving on flat or rolling terrain. Tips for driving in these conditions include: Keep the vehicle serviced and in good shape. Che ...
Nissan Micra. Air flow charts
The following charts show the button and dial positions for MAXIMUM AND QUICK heating, cooling or defrosting. The air intake lever should always be in the position for heating and defrosting. ...