Chevrolet Sonic: Hood
Chevrolet Sonic Owners Manual
To open the hood: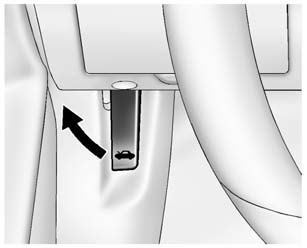 1. Pull the hood release handle inside the vehicle. It is located on the lower left side of the instrument panel.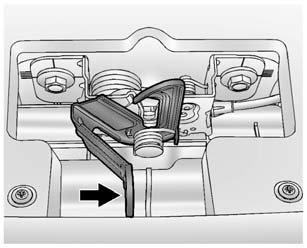 2. Go to the front of the vehicle and move the secondary hood release lever toward the right side of the vehicle.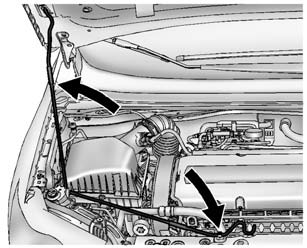 3. Lift the hood and release the hood prop from its retainer, located in front of the engine compartment. Securely place the hood prop into the slot on the underside of the hood.
To close the hood:
1. Before closing the hood, be sure all filler caps are on properly. Then, lift the hood to relieve pressure on the hood prop. Remove the hood prop from the slot in the underside of the hood and return the prop to its retainer. The prop rod must click into place when returning it to the retainer to prevent hood damage.
2. Lower the hood 30 cm (12 in) above the vehicle and release it so it fully latches. Check to make sure the hood is closed and repeat the process if necessary.
Other info:
Renault Clio. Tyre inflation kit
The kit repairs tyres when tread A has been damaged by objects smaller than 4 mm. It cannot repair all types of puncture, such as cuts larger than 4 mm, or cuts in tyre si ...
Chevrolet Sonic. Driving for Better Fuel Economy
Driving habits can affect fuel mileage. Here are some driving tips to get the best fuel economy possible. Avoid fast starts and accelerate smoothly. Brake gradually and avoid abrupt stops. A ...
Chevrolet Sonic. Buying New Tires
GM has developed and matched specific tires for the vehicle. The original equipment tires installed were designed to meet General Motors Tire Performance Criteria Specification (TPC Spec) system r ...