Chevrolet Sonic: Mirror Adjustment
Chevrolet Sonic Owners Manual
Exterior Mirrors
Manual Outside Mirrors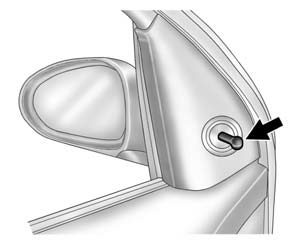 Move the control up, down, or side to side to adjust the mirror.
See Manual Mirrors.
Power Outside Mirrors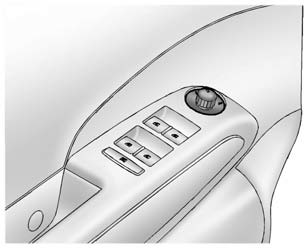 For vehicles with power outside mirrors:
1. Select the mirror by moving the selector switch to L for the driver side or R for the passenger side.
2. Use the control knob to move the mirror in the desired direction.
See Power Mirrors.
Interior Mirror
Hold the inside rearview mirror in the center to move it for a clearer view behind your vehicle. Adjust the mirror to avoid glare from the headlamps behind you. Push the tab forward for daytime use and pull it for nighttime use.
See Manual Rearview Mirror.
Other info:
Peugeot 208. Rear view mirror
Adjustable mirror providing a central rearward view. Equipped with an anti-dazzle system, which darkens the mirror glass: this reduces the nuisance to the driver caused by the headlamps from follow ...
Fiat Punto. Service (Service)
Through the "Service" function it is possible to receive information connected with correct vehicle maintenance. The "Service schedule" includes vehicle maintenance every 20, ...
Fiat Punto. Cellular phone set-up
The system set-up, combined with radio consists of: dual-purpose aerial (sound system + cellular phone 900/1800 MHz), on the car roof; dual-purpose connection wires and ten-pin connector wir ...