Chevrolet Sonic: Vehicle Data
Chevrolet Sonic Owners Manual
Capacities and Specifications
The following approximate capacities are given in metric and English conversions. See Recommended Fluids and Lubricants for more information.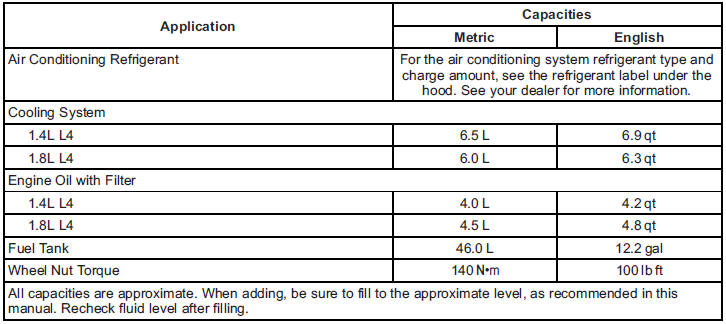 Engine Specifications

Engine Drive Belt Routing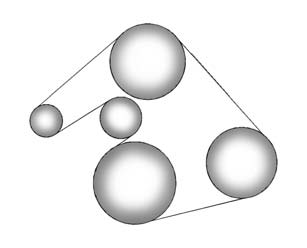 1.4L L4 Engine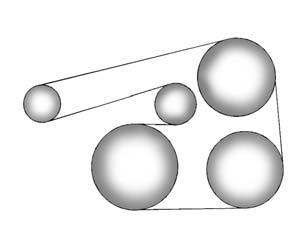 1.8L L4 Engine (with Air Conditioning)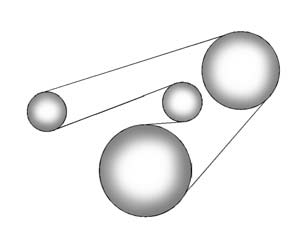 1.8L L4 Engine (without Air Conditioning)
Other info:
Citroen C3. Centre armrest
Comfort and storage system for the driver and front passenger. Storage For access to the closed storage box, lift the lever to open the lid. For access to the open storage box below t ...
Peugeot 208. Rear lamps
1. Brake lamps (P21W). 2. Reversing lamps (R10W). 3. Direction indicators (PY21W amber). 4. Sidelamps (light emitting diodes - LEDs). 5. Foglamp (P21W). Changing the light emitting diode-LED ...
Chevrolet Sonic. Event Data Recorders
This vehicle is equipped with an event data recorder (EDR). The main purpose of an EDR is to record, in certain crash or near crash-like situations, such as an air bag deployment or hitting a road ...