Honda Fit: Recommended Engine Oil
Honda Fit Owners Manual
• Genuine Honda Motor Oil • Premium-grade 0W-20 detergent oil with an API Certification Seal on the container.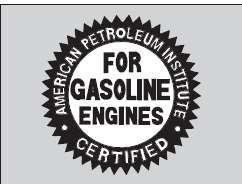 Oil is a major contributor to your engine's performance and longevity. If you drive the vehicle with insufficient or deteriorated oil, the engine may fail or be damaged.
This seal indicates the oil is energy conserving and that it meets the American Petroleum Institute's latest requirements.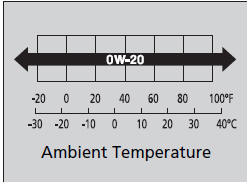 Use a Genuine Honda Motor Oil or another commercial engine oil of suitable viscosity for the ambient temperature as shown.
■ Synthetic oil
You may also use synthetic motor oil if it is labeled with the API Certification Seal and is the specified viscosity grade.
Engine Oil Additives
Your vehicle does not require oil additives. In fact, they may adversely affect the engine performance and durability.
Other info:
Peugeot 208. Moving off
Select position N. Press the brake pedal down fully. Start the engine. N appears in the instrument panel screen. N flashes in the instrument panel, accompanied by an audible signal and a ...
Seat Ibiza. Diesel engine 1.4 litre TDI 59 kW (80 bhp)
General engine data a) Cetane-Number (cetane index) = Measure of the combustion power of the diesel Performance figures Weights Trailer weights Engine oil capacity ...
Ford Fiesta. Parking Aids
Principle of Operation WARNINGS The system does not relieve you of your responsibility to drive with due care and attention. If your vehicles has a non-Ford approved trailer tow module the system may ...