Chevrolet Sonic: Vehicle Alarm System
Chevrolet Sonic Owners Manual
This vehicle has an anti-theft alarm system.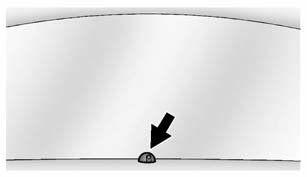 The indicator light on the instrument panel near the windshield indicates the status of the system.
Off: Vehicle is disarmed.
On Solid: Vehicle is secured during the delay to arm the system.
Fast Flash: Vehicle is unsecured. A door, the hood, or the trunk/ liftgate is open.
Slow Flash: Alarm system is armed.
Other info:
Chevrolet Sonic. TPMS Sensor Matching Process
Each TPMS sensor has a unique identification code. The identification code needs to be matched to a new tire/wheel position after rotating the tires or replacing one or more of the TPMS sensors. T ...
Nissan Micra. Headlight aim
The aim of the headlights may require adjustment when replacing the headlight assembly or when the vehicle's front body has been repaired. When the adjustment is required, follow these proced ...