Chevrolet Sonic: Remote Keyless Entry (RKE) System
Chevrolet Sonic Owners Manual
The RKE transmitter may work up to 60m (195 ft) away from the vehicle.
The RKE transmitter can have one of the two symbols for the remote trunk release.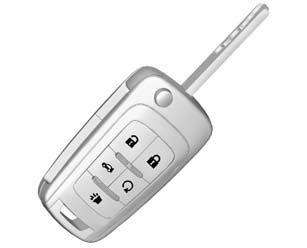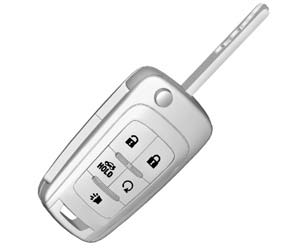 With Remote Start Shown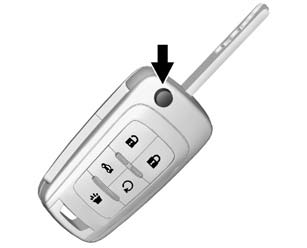 Press the key release button to extend the key blade. The key can be used for the ignition and all locks.
Press

to unlock the driver door or
all doors.
Press

to lock all doors.
Lock and unlock feedback can be personalized. See Vehicle Personalization.
If equipped, press and hold

or


to release the trunk.
Press and release

to initiate vehicle
locator.
Press and hold

for at least three
seconds to sound the panic alarm.
Press

again to cancel the panic alarm.
See Keys and Remote Keyless Entry (RKE) System Operation.
Other info:
Chevrolet Sonic. Disarming the System
To disarm the system, either unlock the doors using the RKE transmitter, or start the vehicle with a recognized transmitter in the vehicle. To avoid setting off the alarm by accident: Press on ...
Fiat Punto. ABS system
The car is fitted with an ABS braking system, which prevents the wheels from locking when braking, makes the most of road grip and gives the best control when emergency braking under difficult road ...
Chevrolet Sonic. Tire Pressure Monitor
This vehicle may have a Tire Pressure Monitor System (TPMS). The low tire pressure warning light alerts to a significant loss in pressure of one of the vehicle's tires. If the warning light comes ...