Citroen C3: Changing a fuse
Citroen C3 Owners Manual
Procedure for replacing a faulty fuse with a new fuse to rectify a failure of the corresponding function.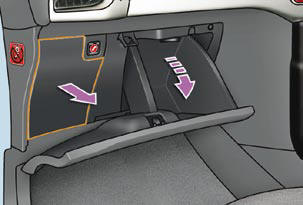 Access to the tools
The extraction pliers and the spare fuse storage locations are fi tted to the back of the dashboard fusebox cover.
For access to them:
open the glove box lid,
unclip the fusebox cover by pulling on the side,
remove the cover completely,
remove the pliers.
Changing a fuse
Before changing a fuse, the cause of the failure must be identifi ed and rectifi ed.
Identify the faulty fuse by checking the condition of its fi lament.

Correct

Incorrect
Use the special pliers to extract the fuse from its housing.
Always replace the faulty fuse with a fuse of the same rating.
Check the correspondence between the number etched on the box, the rating etched on the fuse and the tables below.
Installing electrical accessories
Your vehicle's electrical system is designed to operate with standard or optional equipment. Before installing other electrical equipment or accessories on your vehicle, contact a CITROËN dealer.
CITROËN will not accept responsibility for the cost incurred in repairing your vehicle or for rectifying malfunctions resulting from the installation of accessories not supplied and not recommended by CITROËN and not installed in accordance with its instructions, in particular when the combined consumption of all of the additional equipment connected exceeds 10 milliamperes.
Dashboard fusebox
The fuse box is placed in the lower section of the dashboard (left-hand side).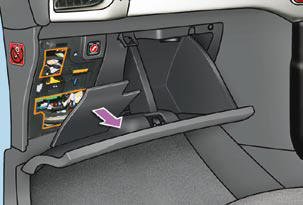 Access to the fuses
Refer to the paragraph "Access to the tools".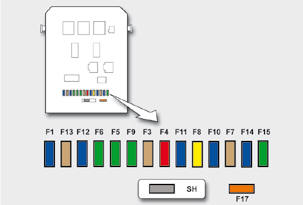 Fuse tables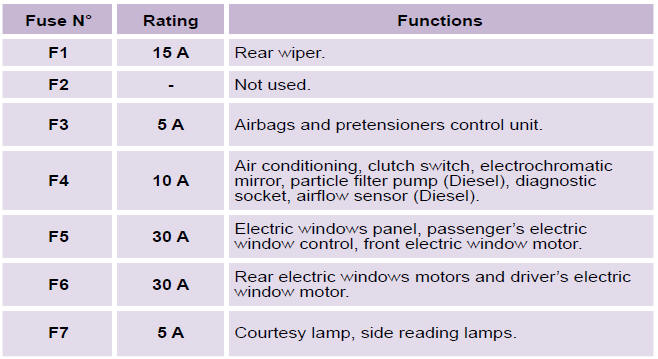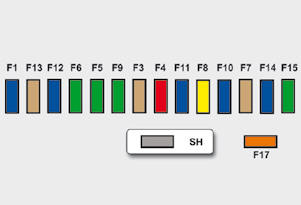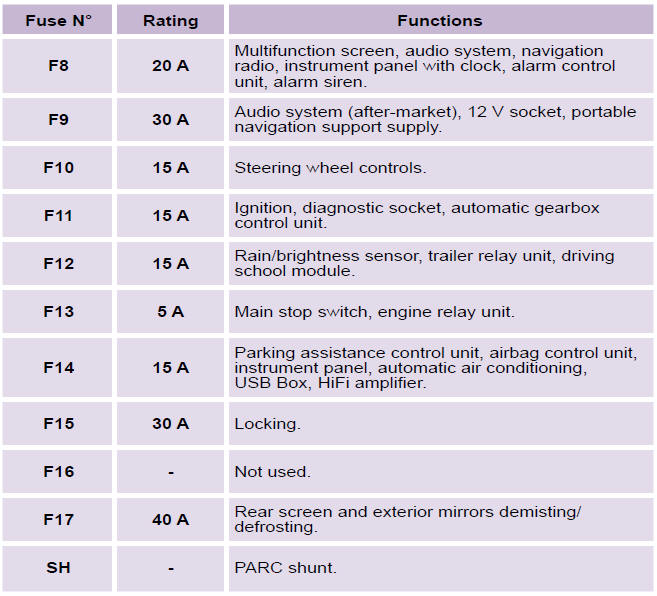 Engine compartment fusebox
The fusebox is placed in the engine compartment near the battery (left-hand side).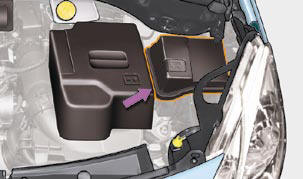 Access to the fuses
Unclip the cover.
Change the fuse (see corresponding paragraph).
When you have fi nished, close the cover carefully to ensure the sealing of the fuse box.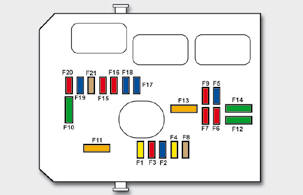 Fuse table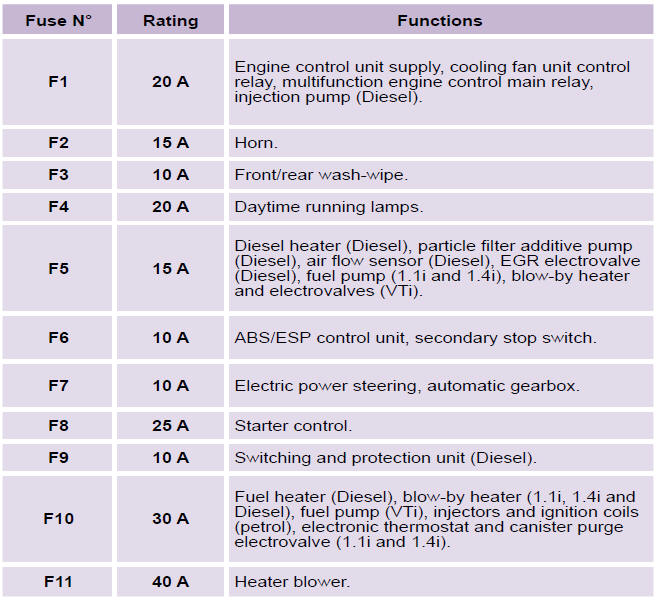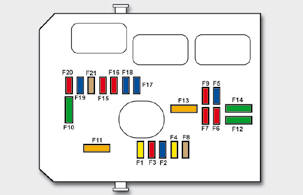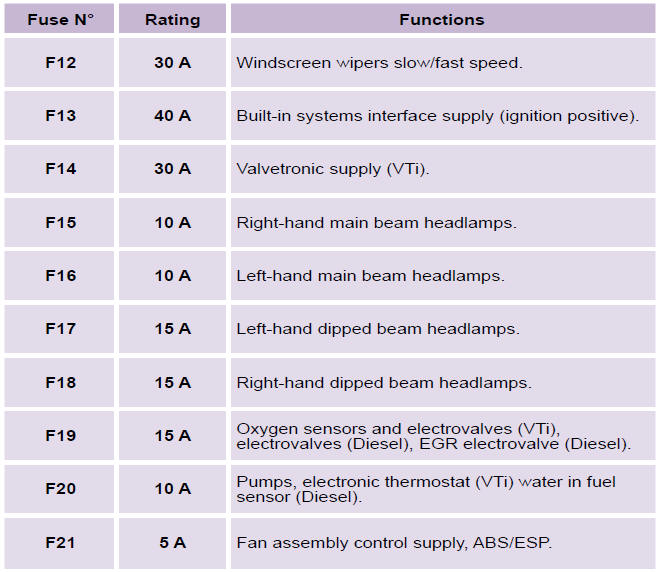 Table of maxi-fuses

* The maxi-fuses provide additional protection for the electrical systems. All work on the maxi-fuses must be carried out by a CITROËN dealer.
Other info:
Chevrolet Sonic. Fog Lamps (RS)
To replace the front fog lamp bulb: 1. Locate the fog lamp located under the front fascia. 2. Remove the cap from the back of the fog lamp assembly. 3. Disconnect the electrical connector from th ...
Renault Clio. Multimedia equipment
The presence and location of this equipment depends on the vehicle version. Multimedia touchscreen; Multimedia sockets; Steering column control; Voice commands; Microphone. Refe ...
Skoda Fabia. Checking the battery electrolyte level
Fig. 132 Vehicle battery: Electrolyte level indicator On vehicles with a vehicle battery fitted with a colour indicator » Fig. 132, the electrolyte level can be determined by looking at th ...