Citroen C3: Checks
Citroen C3 Owners Manual
Protects the components of the engine and provides access for checking levels.
Opening
Open the front left door.
Pull the interior control A , located at the bottom of the door aperture.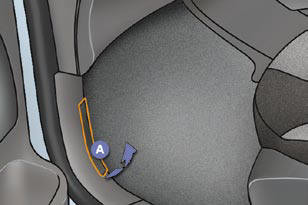 Push the exterior control B to the left and raise the bonnet.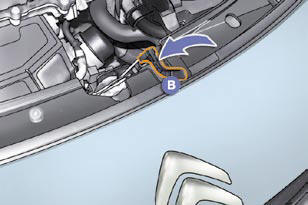 Unclip the bonnet stay C from its housing, holding it by its foam protection.
Fix the strut in the notch to hold the bonnet open.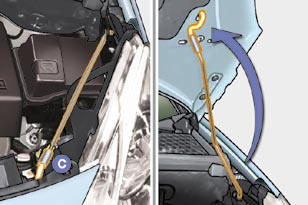 The location of the interior control prevents opening of the bonnet while the front left door is closed.
When the engine is hot, handle the exterior control and the stay with care.
Closing
Take the stay out of the support notch.
Clip the stay in its housing.
Lower the bonnet and release it at the end of its travel.
Pull on the bonnet to check that it is fully latched.
Other info:
Chevrolet Sonic. Brake Fluid
The brake/clutch master cylinder reservoir is filled with DOT 3 brake fluid as indicated on the reservoir cap. See Engine Compartment Overview for the location of the reservoir. There are ...
Nissan Micra. Fuel efficient driving tips
Follow these easy-to-use Fuel Efficient Driving Tips to help you achieve the most fuel economy from your vehicle. Use Smooth Accelerator and Brake Pedal Application Avoid rapid starts an ...
Nissan Micra. Towing recommended by NISSAN
Automatic transmission (A/T) Manual transmission (M/T) NISSAN recommends that your vehicle be towed with the driving (front) wheels off the ground or place the vehicle on a flat bed truc ...