Fiat Punto: Ignition switch
Fiat Punto Owners Manual
The key can be turned to 4 different positions:
The ignition switch is fitted with a safety mechanism that, in the event the engine is not started, turns back the ignition key to STOP before epeating the starting operation.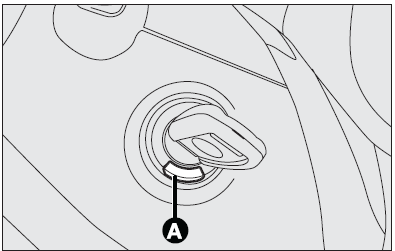 If the
ignition device is tampered with (e.g.: attempted theft), have it checked over by a Fiat Dealership.

When getting out of the car, always remove the key to prevent any occupants from accidentally activating the controls. Remember to engage the handbrake. If the car is parked on uphill slope to engage the first gear. If the car is facing downhill, engage the reverse gear. Never leave unsupervised children in the car.
STEERING COLUMN LOCK
Engaging
When the key is to STOP or PARK remove the key and turn the steering wheel until it locks.
Disengaging
Rock the steering wheel slightly as you turn the ignition key to MAR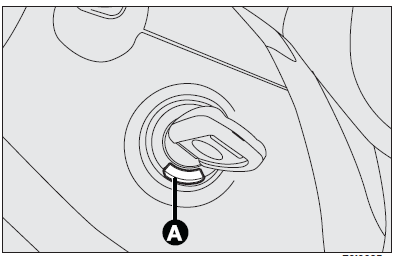 Never remove the
ignition key while the car is moving. The steering wheel would automatically lock as soon as you try to turn it. This also applies when the car is being towed.

It is absolutely
forbidden to carry out whatever after-market operation involving steering system or steering column modifications (e.g.: installation of anti-theft device) that could badly affect performance and safety, cause the lapse of warranty and also result in non-compliance of the car with homologation requirements.
Other info:
Chevrolet Sonic. When the System Does Not Seem To Work Properly
If the LDW symbol does not appear: The lane markings on the road may not be seen. The camera sensor may be blocked by dirt, snow or ice. The windshield may be damaged. The weather may be lim ...
Skoda Fabia. Coolant
The coolant consists of water with a concentration of coolant additive. This mixture guarantees antifreeze protection, protects the cooling/heater system against corrosion and prevents the formation ...
Skoda Fabia. Brake assist systems
WARNING A lack of fuel can cause irregular engine running or cause the engine to shut down. The brake assist systems would then be without function – there is the risk of an accident. A ...