Chevrolet Sonic: Automatic Headlamp System
Chevrolet Sonic Owners Manual
When it is dark enough outside and the exterior lamp control is in the automatic position, the headlamps come on automatically. See Exterior Lamp Controls.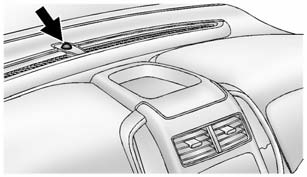 The vehicle has a light sensor on top of the instrument panel. Make sure it is not covered, or the headlamps will be on when they are not needed.
The system may also turn on the headlamps when driving through a parking garage or tunnel.
Lights On with Wipers
If the windshield wipers are activated in daylight with the engine on, and the exterior lamp control is in AUTO, the headlamps, parking lamps, and other exterior lamps come on. The transition time for the lamps coming on varies based on wiper speed. When the wipers are not operating, these lamps turn off. Move the exterior lamp control to

or


to disable this feature.
Other info:
Nissan Micra. Three-way catalyst
The three-way catalyst is an emission control device installed in the exhaust system. Exhaust gases in the three-way catalyst are burned at high temperatures to help reduce pollutants. WARN ...
Peugeot 208. Moving off
Select position N. Press the brake pedal fully. Start the engine. N appears in the instrument panel. N flashes in the instrument panel screen if the gear lever is not in position N on s ...
Mazda 2. Brake System
Foot Brake This vehicle has power-assisted brakes that adjust automatically through normal use. Should power-assist fail, you can stop by applying greater force than normal to the brake pedal. ...