Fiat Punto: Spray nozzles
Fiat Punto Owners Manual
Windscreen wiper
If the jet of fluid is inadequate, firstly check that there is fluid in the reservoir: see "Checking fluid levels" in this section).
Then check that the nozzle holes are not clogged, if necessary use a needle.
The windscreen jets are directed by adjusting the angle of the nozzles: turn the nozzle cylinder by inserting a screwdriver in (A).
Fluid jets shall be directed at about 1/3 height from the window upper edge.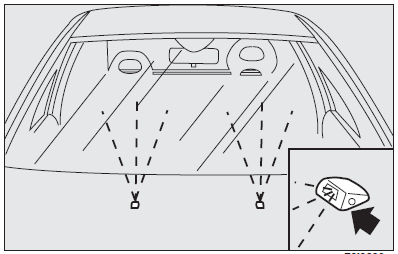 Rear window wiper
Rear window washer jets can be adjusted in the same way. The nozzle holder is on the rear window.