Seat Ibiza: Stowage compartments
Seat Ibiza Owners Manual
Stowage compartment on the front passenger side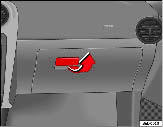 Fig. 79 Passenger side: stowage compartment
The compartment can be opened by pulling the lever ⇒ fig. 79.
WARNING
Always keep the stowage compartment cover closed while the vehicle is in motion to reduce the risk of injury during a sudden braking manoeuvre or in the event of an accident.
Object compartment, driver's side
There is an object compartment on the driver's side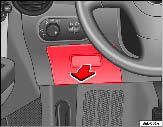 Fig. 80 Driver's side compartment
To open the compartment, pull outwards ⇒ fig. 80.
Stowage drawer under front right seat*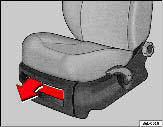 Fig. 81 Stowage compartment under the front passenger seat
To open
– Press button and pull outwards, holding it with a hand.
To close
– Press inwards until it engages.
Seat storage pocket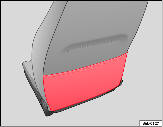 Fig. 82 Seat storage pocket
There is a storage pocket on the rear of the front seats.
Front cup holder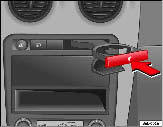 Fig. 83 Front cup holder in the centre console
To open
– Press on the edge of cup holder, this opens with a spring action.
To close
– Press the cup holder until it is completely closed.
WARNING
• Never place hot drinks in the drink holders. During normal or sudden driving manoeuvres, sudden braking or an accident, the hot drink could be spilled. Danger of scalding.
• Never use rigid materials (for example, glass or ceramic), these could cause injury in the case of an accident.
• When travelling the drinks holder should always be closed to prevent risk in the event of sudden breaking or accident.
Rear cup holder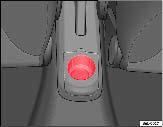 Fig. 84 Cupholder in the centre console
On the rear part of the centre console, behind the hand brake, there is a drinks holder installed* ⇒ fig. 84.
Other info:
Seat Ibiza. Care of the vehicle exterior
Automatic car washes The paint is so durable that the car can normally be washed without problems in an automatic car wash. However, the effect on the paint depends to a large extent on the desig ...
Fiat Punto. Windscreen washer/wiper
This device can only work when the ignition key is at MAR. The stalk can be moved to five different positions: windscreen wiper off flick wipe: on certain versions, turning the knurled ri ...
Fiat Punto. Blades
Periodically clean the rubber part using special products; TUTELA PROFESSIONAL SC 35 is recommended. If the rubber blades are bent or worn they should be replaced. In any case they should be cha ...